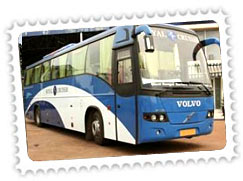 Chandigarh is one of the most important tourist destinations of India. It is a prominent place in the country, as it serves as the capital of two important states - Punjab and Haryana. The city is also the commercial hub of Punjab, apart from being one of the business centers of the country. Chandigarh has a well-developed transport infrastructure, which connects it to all the major cities within and outside the Haryana and Punjab. It boasts of a fully developed air, road and rail network, making it accessible from different corners of India. Let us explore in detail, how to reach Chandigarh.
Traveling To Chandigarh
By Air
Reaching Chandigarh by air is the easiest and fastest mode, though expensive on one's pocket. The airport is located at a distance of hardly 11 km from the city center and is easily accessible. It is served by all the major domestic airlines, like Indian Airlines and Jet Airways, which fly to major cities of the country, like Delhi, Mumbai, Kolkata, etc. International travelers may take the flight to Delhi or Amritsar and then take a connecting flight or travel via road or rail to Chandigarh.
By Rail
An extensive rail network links Chandigarh to different corners of the country. the railways station is only 8 km from the city centre. Important trains like Shatabdi Express and the Himalayan Queen run on a daily basis and link the city with Delhi. Daily trains are also available from Chandigarh to Lucknow. There are also trains connecting the city to other parts of the country, like Kolkata, Chennai, and Mumbai. In some cases, there are no direct trains and one may have to take interconnecting trains.
By Road
Chandigarh is widely linked to other parts of the country, through a good road network. NH-21 and 22 forms the main two national highways of the city. There are the state-owned buses that connect different places in Punjab and Haryana to Chandigarh. Deluxe, semi-deluxe and Volvo buses run from Chandigarh to Shimla, Manali, Delhi and Dehradun. Regular bus service operates from Chandigarh to various cities in Himachal Pradesh, Jammu and Kashmir and Rajasthan as well.