.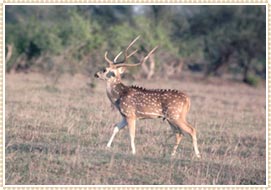 Established in 1992 and spread across 2300 square kilometers, the Makalu Barun Park is named after Mt. Makalu, the fifth highest peak in the world. Among it various valleys, the Barun valley treasures some of the last remaining Pristine forest and Alpine meadows of Nepal. The park stretches from an altitude of 500 meters to the height of 8000 meters. Within this wide range of altitudes and climates, the Makalu-Barun area contains some of the richest and most diverse patches of flora and fauna in Nepal. Rai, Sherpa, and Shingsawa Bhotia farmers inhabit the valley. Though economically poor and isolated, they hold the key to the preservation of the unique biological and cultural treasures of the Makalu Barun National Park.
Most of the Makalu-Barun National Park is a remote wildness and is preferred by the professional mountaineers and biologists only. The abundant monsoon rains in the eastern Himalayan region supports diverse bio-climatic zones and have rich fauna and flora. Alpine pastures above 4000 m chiefly comprises of Dwarf Rhododendrons and Junipers. The Makalu Barun National Park also has various aromatic herbs and delicate wildflowers, including 47 different varieties of orchids. Some of the common tress includes sub-alpine Fir, Birch and Rhododendron. On higher altitude, the most common trees that can be found are Oak, Maple and Magnolia. On the lower altitudes Orchids Drape, Chestnut and Sal are found in abundance.
The Makalu Barun National Park has as many as 400 distinct species of birds, including the spotted-wren and the olive-ground Warblers. These two species are seldom seen in Nepal. Among the animals Red Panda, Himalayan Black Bear, Clouded Leopard, Goral, Barking Deer, Himalayan Marmot and Weasel are very common in Makalu Barun National Park. One last thing, just don't forget to bring a good pair of binoculars and a really good camera and we promise, you will leave here with a smile on face and peace in heart.