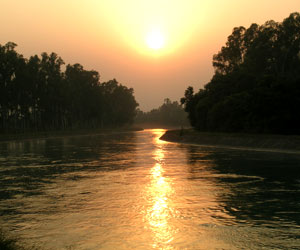 Punjab is a state with a balanced amalgamation of heat in summer, rain in monsoon and cold in winter. The three seasons are so distinctly distributed that you can enjoy each of them individually. Every season has its intrinsic worth. Owing to its north-east location, Punjab experiences both summer and winter to its extreme. It even receives abundant rainfall, which makes the state a very fertile land. Let us explore complete information on the weather and climate of Punjab.
Summer
From February, the temperature starts rising in Punjab. However, the actual summer season starts from the month of April and lasts till the month of June. Thus, the gap between February and the beginning of April is the considered the post-winter transitional season. Around this time, the temperature sometimes goes as high as 45
o
C . in short, it is very hot during summers in Punjab.
Monsoon
In Punjab, monsoon begins in the month of July and culminates in September. During this time, the state gets rainfall in the range of 250 mm to 1000 mm. The amount of rainfall varies in different areas of the state as well. Punjab receives its monsoon current from the Bay of Bengal. The monsoon rainfall is highly productive in growing the fertility of the land.
Winter
In Punjab, winter starts from the month of October. The weather becomes chilly and frosty only from December to February. So, October and November are primarily post-monsoon seasons, wherein the state receives certain amount of rainfall as well. In the month of December, the temperature lowers down to even 0
o
C . The weather is extreme cold in the state, during winters.