Location:
9 km from Haflong and 330 km from Guwahati
Must Visit:
Orange Orchards, Hempeopet Peak
Ideal Time:
August to April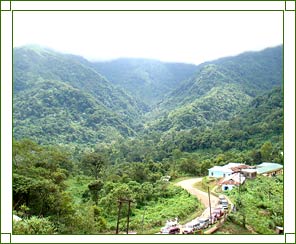 Jatinga, an obscure gorgeous well-forested valley located in North Cachar Hill, is famous for its orange orchards and legendary for its phenomenal "bird suicide". The mystery of Jatinga remains unveiled till date and attracts ornithologist from all over the world. On foggy, moonless nights, thousands of migratory birds die, rather commit suicide, between 7 pm and 10 pm. This amazing phenomenon is not restricted to a particular species and almost all kinds of migratory birds, like the Kingfisher, Tiger Bittern, and Little Egret, succumb to the mysterious death.
The unraveling of the 'bird suicide' mystery at Jatinga is yet to be carried out. However, many ornithologists believe that this rare phenomenon is due to the birds getting disoriented during the late monsoon season, because of the wind and fog. The disoriented birds, trying to reach any light source in the village, gets struck by trees and such other sources, which finally contributes to their death. This amazing phenomenon has attracted the attention of the natives as well as of the thousands of tourists who come to visit the state every year.
From September to November, mist and fog spreads around this valley like a veil, making it the ideal period to visit Jatinga. However, the place can be visited any time from August to April. There is a bird watchtower, from where one can see the mysterious phenomenon, however prior permissions is necessary. The sight of sunrise from the Hempeopet Peak, which is the second highest peak in the region, is spectacularly marvelous. One can also stopover for the very beautiful orchid garden, while on the visit to Jatinga. A visit to Jatinga would be incomplete without watching the traditional dances of the tribes.
Jatinga is situated 9 km from Heflong town and is located at the juncture of the roads leading to Heflong, Lumding and Silchar, making it a visit to the place quite easy and comfortable. It can be easily visited by buses, cabs, taxis, and even auto rickshaws. Jatinga can also be reached by trains easily. The hill station is located at a distance of 330 km to the south of Guwahati and can also be easily visited from the commercial capital of Assam.