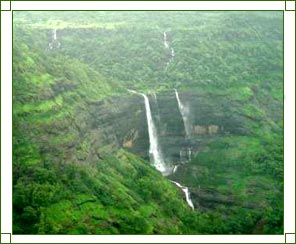 Dibrugarh is located at 27.48°N and 94.9°E and has an average elevation of 94 metres. Because of its unique physiographic location, the city enjoys a subtropical monsoon type of climate. Summers are usually warm and humid, whereas the winters are moderate. The average annual rainfall is around 276 cm up north, while it is 163 cm in the southern areas. Thus, a decreasing trend is seen in the average annual rainfall, as one goes from north to south. Overall, on the basis of the climatic characteristics like temperature distribution, rainfall, humidity etc, the climate of the area can be divided into four seasons namely, winter, pre-monsoon, monsoon and finally retreating monsoon. Let us explore more information on each of the four seasons.
Winter
The winter season starts from the month of December and extends till February. January is the coldest month of the season and the temperature during this time is around 8
o
C to 10
o
C. Rainfall is scanty (20 cm on an average) during the winters and the mornings and evenings are usually foggy and misty.
Pre Monsoon
There is a gradual increase in the temperature from the month of March and the maximum temperature during this season can rise to 28
o
C and 32
o
C. This is, in fact, a transition phase from the cool winters to the warm and moist monsoons. This season lasts till the month of May and thunderstorms called Bordoicella frequently mark the afternoons.
Monsoon
The monsoons starts from early June and the average annual rainfall during this season is around 300 cm. The typical characteristics of this season are high humidity and uniform temperature. The maximum temperature during this season can go up to 33
o
C to 37
o
C.
Retreating Monsoon
As the name suggests, retreating monsoon is the time of the year when the clouds starts clearing from the sky and the rainfall gradually decreases. This starts from the last week of September or the first week of October and continues till the month of December. This climate is very suitable for the cultivation of grains and horticultural crops.