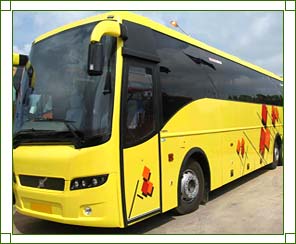 While traveling to a place, it is important to know about the modes of transportation prevalent in and around the area. This way, the journey becomes easy and more convenient. The district of Golaghat has a good network of roadways and railways, which makes reaching the place an easy affair. Since traveling to this place is completely hassle-free, people come from far and wide to enjoy its scenes and sights. To know more on how to reach Golaghat, read on.
Traveling to Golaghat
By Air
Though the district does not have an airport of its own, Rowriah Airport in the city of Jorhat serves as the nearest airport, situated at a distance of 55 km. Major airlines, like the Indian Airlines and Jet Airways, conduct regular flight service from this airport, especially on the Jorhat-Kolkata and Jorhat-Guwahati routes. Apart from Jorhat, other nearby airports are Mohanbari Airport at Dibrugarh and Dimapur Airport.
By Rail
The major railway stations situated in the district of Golaghat are Sarupathar, Furkating and Kamarbondha. From here, train services are available to Dimapur (Nagaland), Tinsukia, Dibrugarh and Guwahati. Furkating is the major railway station of the area. Managed by the North-East Frontier Railways, this station falls on the Tinsukia-Dimapur railway line. It is about 12 km from Golaghat town and some major express trains, like the Jan Shatabdi Express, Kamrup Express and Brahmaputra Mail, operate from here. There is also a Guwahati-Jorhat-Mariani Intercity Express operating from the Furkating station. A train service also operates from the Golaghat town station to Jorhat District.
By Road
The NH 37 and the NH 38 passes through this district and this greatly facilitates travel by roadways. The NH 37 enters the region through the Golaghat Nagaon border at Bagori and then passes through many significant places like Kohora, Kaziranga National Park, Bokakhat, Numaligarh town, Kamargaon, and Dergaon, before entering the city of Jorhat. A number of private and government buses operating through the state of Assam provide services to Golaghat as well.