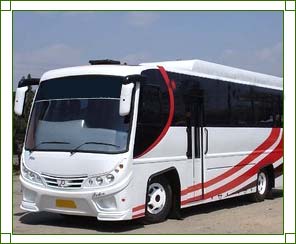 Reaching Hajo is quite easy, as there is a good connectivity to this place from the nearby cities, like Guwahati, Tezpur etc. The town is located at a distance of about 25 km to the west of Guwahati and is frequently visited by travelers and tourists from all over the globe. This is mainly because of the fact that Hajo is an important pilgrimage site for the Hindus, Muslims and Buddhists. Besides, the exquisite bell metal crafts, with unique patterns and designs, found in this area are extremely popular. If you want to travel to this major tourist destination of Assam, in a safe and hassle free manner, read the information given below, on how to reach Hajo.
Traveling to Hajo
By Air
The nearest airport is situated in Guwahati, which is the chief commercial center of the state. Flights from this airport (Gopinath Bordoloi Airport) connect Hajo to vital destinations within and outside the state, like New Delhi, Kolkata, Mumbai, Chennai, Jorhat, Dibrugarh, Tezpur, North Lakhimpur and Silchar. Besides this, the airport also serves as a base for the Indian Air Force.
By Rail
The closest railhead from the township of Hajo is also situated at Guwahati. There are regular expresses connecting this place to major citites, like New Delhi, Kolkata, Bangaluru, and Mumbai and also to places within the state, like Dibrugarh, Tinsukia etc. From this railway station, situated in the Paltan Bazaar locality of Guwahati, one can easily avail a bus or hire a taxi to get down at Hajo.
By Road
The town of Hajo has a good network of roadways, to various parts of Assam. Road links to this region is mainly through the Guwahati-Nalbari Road and Guwahati-Barpeta Road. The town is approximately 25 km from the Adabari Bus Stand in Guwahati. Apart from this, city buses are also available from the Kachari City Bus Stand, near the Judge Field area of Guwahati.