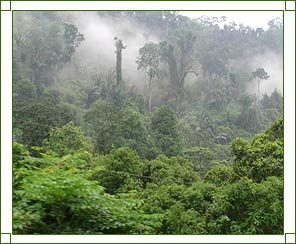 Knowing about the weather and climatic conditions of a place is very important before planning a trip to the place. This will enable you to decide in advance about the type of clothes to take and also the season when it will be best to arrange the trip. Talking about the Silchar city in Assam, the region experiences a sub-tropical humid type of climate, with the summers being hot and humid and winter as foggy and misty. In case you want to explore some more information on the weather and climate of Silchar, browse through the following lines.
Summer
The hot and clammy summers of Silchar are frequently interspersed with showers and thunderstorms. Here, the wind generally has a northeast direction in the mornings, while in the afternoons; it blows in the southeast direction. In other words, you will not be subjected to extreme heat in Silchar, even in summer months.
Monsoon
Towards mid-April or the Bengali 'Baishakh' month, dense clouds cover the skies and the whole region experiences a complete rainy season. Due to these thunderstorms, the nearby Barak River becomes replenished and the whole region gets covered with greenery. The rainy season persists till July and August, followed by the autumn season.
Winter
In Silchar, winter generally starts from the month of November and continues till the month of February. However, the climate during this season remains cool and never reaches any extreme levels. So, you need not take heavy woolens to Silchar, if you planning to visit it in the winter season.