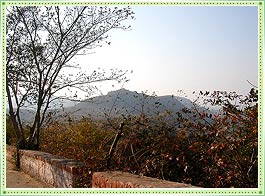 The city of Kaimur has a glorious history and exhibits a true coherence of the Mughal and Hindu dynasties. The historic monuments and ancient temples, that form tourist attractions of the city, serve as an evidence of its rich past. If you are planning a visit Kaimur, the top priority will go to the magnificent temples that the city so often boasts of. Apart from that, there are numerous other places of interest in Kaimur. In the following lines, we have provided information to make you well equipped with the must see places in Kaimur.
Baidyanath
Baidyanath Village is situated 9 km to the south of Ramgarh block headquarters. The village is home to a Lord Shiva temple that was built by the rulers of Pratihar dynasty. Numerous coins and others valuables of historical importance have been discovered here. According to archeologists, the temple was renovated in 812-13 AD. Today, it serves as a major tourist attraction for those who visit Kaimur.
Durauli
Durauli is a village situated 8 km to the north-east region of Ramgarh. The place bears its significance from the existence of two old temples that were built by the Cheros. Both the temples have been decorated with beautiful sculptures, carved on the spire.
Ramgarh
Ramgarh village, situated in the Bhagwanpur block in Bhabua Subdivision, boasts of the famous Mundeshwari temple. It is one the oldest temple in the state. Inscriptions of archeological importance that have been found here, describing the temple build as far back as 635 A.D. The temple is built on a hilltop that rises to a height of about 600 feet.
Chorghatia
Chorghatia village is situated in Adhaura block. It comes across as an outstanding beauty spot, with a waterfall amidst picturesque scenery. The natural beauty of the place attracts many visitors from far and wide.
Chainpur
Chainpur is situated 11 km to the west of Bhabua headquarters. It is known for housing the mausoleum of Bakhtiar Khan, who is said to have married the daughter of Sher Shah. The fort at Chainpur is also a place worth visiting. Then, there is the Hindu shrine of "Harsu Brahm". It is believed that a Kanyalkubya priest named Harshu Pandey, under the reign of Raja Shaliwahan, ended his life in protest against demolition of his house. Later, a temple was built to commemorate him.
Bhagwanpur
Bhagwanpur lies 11 km to the south of Bhabua, near the Kaimur hills. It is said to have been the seat of power of Kumar Chandrasen Saran Singh, who claimed his descent from Paras. Raja Shaliwahan annexed Bhagwanpur, overthrowing but Sher Shah.
Adhaura
Adhaura is situated at a distance of 58 km from Bhabua. It lies on the Kaimur plateau, at an altitude of approximately 2000 feet from the sea level. Situated amidst hills, covered by lush green forests, Adhaura is a place that definitely merits a visit from the tourists.