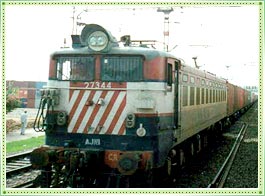 Nalanda is known for its oldest university of human kind. It was a great center of learing during the ancient times. Hieun Tsang, a Chinese traveler, came here during 5th century AD to study the social and political conditions. His descriptions are major source of history writing of Gupta period, also of Buddhism.
By Road
Nalanda has a good network of roads, which connect it with other major cities of the state including of Patna, Bodhgaya, Rajgir, Delhi, Kolkata.
By Rail
The nearest railhead is Bakhtiyarpur at the distance of 38 Kms from Nalanda. Being centrally located on the Delhi-Howrah (Kolkata) main line, most of the trains pass through this station.
By Air
The nearest airport from Nalanda is at Patna which is 90 kms away. As Patna is the capital of Bihar there are regular flights through and from cities like, Delhi, Kolkata, Mumbai, and Bangalore.