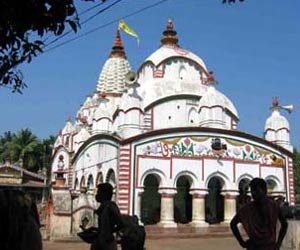 Digha is a one-stop destination for families looking forward to spend a pleasurable weekend. The small beach town provides tourists a warm and fascinating stay. The calm environ of the place, coupled with a blissful ambience proves to be a respite for those boggled down with the chaotic life of big cities. One of the best features of this hamlet is its varied and diverse tourist attraction spots. Right from the magnificent beaches to the religious temples and hi-tech research centre and museums, the place has something to offer for all age groups. In case you are planning a trip to Digha for the coming weekend, knowing in advance the top tourist places would be a great option. In the following lines, we have provided a list of all the important tourist attractions in Digha.
Places to See in Digha

Shankarpur
Popularly known as the virgin beach, Shankarpur is a twin beach of Digha, about 14 km from the beach town, along the Digha-Contai Road. The place boasts of extending to tourists a wide and unspoilt beach, casuarina groves by the side of a gentle sea and a good climate throughout the year. One can enjoy the pleasure and bliss of a private beach with casuarina plantations in this serene and calm haven.
Chandaneswar
Digha promises to forward something for everyone. While nature lovers can enjoy the alluring beach, captivating sunrise and mesmeric sunsets, for those with a religious bent of mind, heading to Chandaneswar would be to a good idea to satiate their yearning. Situated 8 kms away from Digha, Chandaneswar is home to the century old Temple of Lord Shiva. Thousands of pilgrims flock to the temple in the month of Chaitra.
Marine Aquarium and Research Centre
Established in the year 1989, during the Seventh Five Year Plan, Marine Aquarium and Research Centre, MARC as it is popular known as, was mainly devised to educate people about the marine biodiversity of the region. The centre has the largest inbuilt marine aquarium in the country, which gives visitors an opportunity to explore the aquatic life. The aquarium is well-equipped with sea water circulation system and advanced filtration unit. The aquarium is opened to public, on all working days, from 9.30 in the morning to 6 in the evening.
New Digha
An extension of the township, New Digha is located 2 kms away from the old town and boasts of having a plethora of tourist spots which one can delve into. Apart from the glorious tree-lined beaches, you can also have a sneak peak into the world of science, thanks to the Science Center, which has been established by the National Council of Science Museums. In addition to this, there is a small park with a lake called Amravati Lake, wherein you can enjoy a boat ride. Near to the lake is Deepak Mitra's Snake Farm, which is an added attraction.