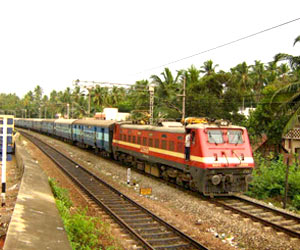 One of the major districts of West Bengal, Hooghly has been named after the Hooghly River that flows alongside. Situated at a distance of approximately 40 km from Kolkata, the district enjoys the advantage of being easily accessible from all the parts of the state and the country at large. Be it by air, rail or road, reaching Hooghly presents no problem to the travelers, a fact that has contributed to its tourism, to quite an extent. In this article, we will provide you with complete information on how to reach the district.
Traveling to Hooghly
By Air
Netaji Subhash Chandra Bose International Airport, located at Dum Dum in Kolkata, connects Hooghly to the other parts of the country. The aerodrome is just about 47 km from Hooghly and is well-linked to many important international destinations, apart from the key cities of India. After de boarding from the air carrier, you can hire a private taxi from the airport, which would take you to the beautiful city of Hooghly.
By Rail
Hooghly is very well connected by rail. Chinsurah Railway Station, located in Chinsurah, the headquarters of Hooghly, is the nearest railway station. Managed by the Eastern Railways, it falls on the Howrah-Bandel main line. Bandel railway station is also near to Hooghly. This station is well linked with both Howrah and Sealdah.
By Road
Lying just 40 km to the north of Kolkata, Hooghly is easily accessible by road. There are regular bus services that connect it to the state capital. Apart from the government run buses, there are private buses that ply on the Hooghly-Kolkata line. In case you want to travel to the place in luxury, opt for a taxi.