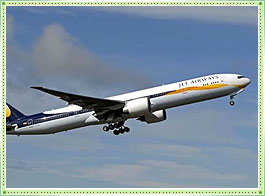 Patna was once the epicenter of Indian politics, culture and religion. In fact, the political history of ancient India revolved around Patna (Pataliputra) for a long time. Patna is a part of the Buddhist Circuit that connects all the important places connected with the life of Gautam Buddha.
By Road
Patna is well connected with all the major cities of Bihar and the rest of India. An excellent road network links Patna to major cities and tourist destinations within Bihar. Intra-city road transportation is also good in Patna.
By Air
Patna has regular flights from different cities of India. Cities like Delhi, Mumbai, Chennai, and Kolkata are linked with Patna with regular flights. Several Airlines including Air India and Jet Airways serve the city with regular flights.
By Rail
Patna is a major junction of Indian railway and is linked with all the major and minor cities of India via railway network. Patna has many regular trains from Delhi, Mumbai, Kolkata, Guwahati, Bangalore and Chennai.