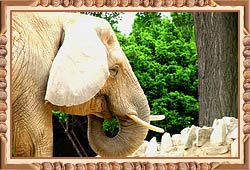 Location:
22 km from Sambalpur
Founded In:
1962
Highlights:
Houses Leopards, Tigers and Sambars
Located at a distance of approximately 22 km from the Sambalpur district, Ushakothi Wildlife Sanctuary is one of the most popular tourist destinations in Orissa. It is spread over an area of approximately 285 square km and serves as the natural habitat of tigers, leopards and sambars. The flora of the sanctuary comprises of several species like Sal, Sandalwood, Arjun, Neem, Acacia and Casuarinas. The best time to visit the reserve is from October to May. There are two watchtowers in Ushakothi Wildlife Sanctuary, from where one can have an aerial view of the surroundings.
Fauna
The most popular attraction of the Ushakothi Wildlife Sanctuary comprises of Panthers, large spotted feline species. Since they are nocturnal creatures, one has to take a jeep safari at night to get a close view. Other wild animals seen at the sanctuary are Sambal, Chital, Nilgai, Leopards, Wolves, Tigers and Elephants. Infact, it is said that there are 15 tigers and 35 elephants in Ushakothi. Though Sloth Bears are rare, one can hope to see them at dusk, when they come to drink water in the nearby river.