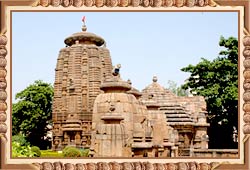 Bhubaneswar, the capital city of Orissa, is situated in its eastern side. The city boasts of majestic temples and shrines, which form a major part of its tourist attractions. It serves as the perfect example of the fusion of age-old customs and traditions and modern aspirations. This is one of the basic reasons why tourism is Bhubaneshwar is gaining momentum day by day. People are coming to the city from various parts of India as well as the world to witness it unique splendor.
They also travel to Bhuvaneswar with the aim of visiting its numerous revered Hindu temples. Of these, the more popular ones are Lingaraja temple, Rajarani temple, Parasuramesvera temple and Yogini temple, along with Mukteswar, Siddheswar and Kedargauri temples. Other places in the city that are worth watching are its Handicrafts Museum, Khandagiri and Udayagiri Caves, Orissa State Museum and Nandankanan Wildlife Sanctuary.
You can also go for the shopping in Bhubaneswar and buy some nice souvenirs for your friends and family members. The best buys include patta paintings, stone and woodcarving, silk fabrics and silver filigree, also known as the tarakashi work. The city has a typical tropical climate and is best visited in the winter season. So, if you want to enjoy your trip to the fullest, make sure to visit Bhubaneshwar in the months of October to March.