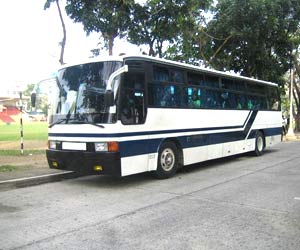 Jalpaiguri is better known as the headquarters of the district having the same name. The town is located at a distance of about 16 km from Siliguri. Jalpaiguri is well connected to state capital Kolkata as well as the other states of India, by bus, train and aerial route. The well connected transport system makes it easier to travel to and from the place. Apart from the excellent inter-city transportation, the intra-city traveling system works well, thereby making exploring the district easier. Check out the in-detail information on how to reach Jalpaiguri, by all the three transport systems.
Traveling To Jalpaiguri
By Air
Bagdogra airport is the nearest airdrome that connects Jalpaiguri district with the rest of India. Located 20 minutes away from Siliguri city, the airport is a major stop in the region, with flights connecting Kolkata, New Delhi, Chennai and Guwahati. Apart from this, the airport also extends helicopter services that connect it to the hilly terrains of Gangtok. Buses and hired taxis connect the place with the Jalpaiguri Township.
By Train
New Jalpaiguri Railway Station is the major railhead of the district, which links it to all the major cities in India. Famous as North Bengal's largest railway junction, it is located about 4 km from Jalpaiguri. The railhead comes under the administrative control of North East Frontier Railways. Apart from the regular rail services, the route also connects Jalpaiguri to Darjeeling, the legendary British hill station, by the world famous Darjeeling Himalayan Railways.
By Bus
Jalpaiguri is easily accessible through roadways. All the State Transport Undertakings operational in West Bengal, including North Bengal State Transport Corporation (NBSTC), South Bengal State Transport Corporation (SBSTC) and Calcutta State Transport Corporation (CSTC), have regular buses that ply from the various regions of the state, connecting them to Jalpaiguri. There are private bus services available as well that link the district to the other areas.