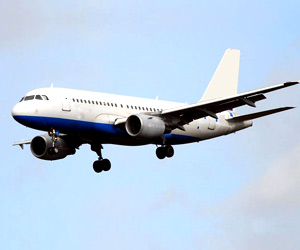 Located on the southern bank of the Bhagirathi, a tributary of the Ganges, Murshidabad district sprawls over 2,062 sq mi. It is located at a distance of about 221 km north of Kolkata and is well-connected by railways and roadways. There are regular trains that connect it to state capital and all the other districts of West Bengal. Apart from this, long distance buses also ply to Murshidabad, thereby making reaching the place an easy task. To get detailed information on how to reach Murshidabad, browse through the following lines.
Traveling To Murshidabad
By Air
Netaji Subhas Chandra Bose Airport, located in the state capital Kolkata, is the nearest airdrome, located at a distance of about 195 km from Berhampore, the headquarter town. There are regular flights that connect the airport to the other cities in the country and across the globe. After de-boarding from the air carrier, tourists can reach Murshidabad, with the help of roadways or railways.
By Rail
Talking about the railways, Berhampore Court is the main station that connects the district of Murshidabad with Kolkata and the other cities of West Bengal. There are regular trains that connect the station to the Sealdah station in Kolkata. It takes about 5 to 6 hours to cover the distance. There is another railway station, called Khagraghat, nearby. Located at the opposite bank of river Bhagirathi, it is well-connected with the Howrah Station in Kolkata. The station is also connected by local trains from Katwa, Salar, Bandel and Howrah.
By Road
Well maintained network of roads make traveling to Murshidabad extremely easy. The place is easily accessible from Kolkata, as there are regular buses that ply to Berhampore (headquarter). Apart from the state owned buses, which have a halt at Berhampore, there are private buses as well. Buses from the neighboring towns of Burdwan, Rampurhat, Suri, Bolpur, Malda, Krishnagar and Durgapur also ply to Murshidabad regularly.