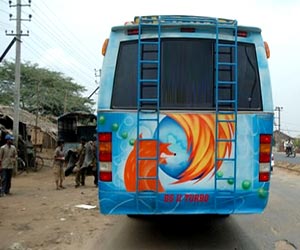 Sunderbans, literally meaning 'beautiful jungle', is a must-visit weekend getaway of Kolkata, the capital city of West Bengal. The jungle derives its name from Sundari trees, which are found in the forest in large numbers. Sunderbans boasts of being the largest mangrove ecosystem in the world and has been declared as a World Heritage Site by UNESCO, in 1987. Unlike many remote forest covers of India, Sunderbans is easily accessible, via air, rail and road. Waterways and amazing flora and fauna make every trip to Sunderbans an adventurous experience. Go through the following lines to check out how to reach Sunderbans via the three modes of transport.
Traveling to Sunderbans

By Air
One can have easy access to the beautiful Sunderbans forest via air. Netaji Subhash Chandra Bose International Airport (originally known as Dum Dum Airport) in Dum Dum is the nearest airport to Sunderbans. The airport is approximately 112 km away from Sunderbans.
By Rail
The nearest railhead of Sunderbans is located at Canning, which is 44 km away from the forest. If you are traveling via Kolkata, you will have to reach Canning first and then take a trip to Sunderbans.
By Road
By traveling about 112 km south from Kolkata, you can easily reach Sunderbans, via road. Another option is to head towards Namkhana, Sonakhali, Raidighi, Canning or Najat, which are 105 km, 100 km, 76 km, 64 km and 92 km away from Kolkata, respectively, from where private as well as WBTDC's motor launch services are available.