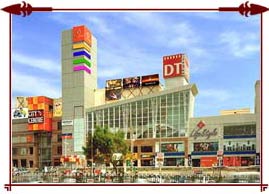 The capital city of Delhi offers some kind of entertainment to everybody. The sources of entertainment in Delhi/ New Delhi include everything from the cool nightlife of the city to its quite and satisfying cultural side. There are so many means of entertainment in Delhi that you will never find yourself getting bored. Instead, you will discover that there are so many things to do in the city and so many places to visit that you do not have enough time to cover each and every thing. In the following lines, we will tell you how to enjoy in New Delhi and surrounding areas:
Delhi Auditoriums
For the people interested in the cultural side of the city, there are various auditoriums in Delhi. All the cultural shows ranging from the music performances to dance shows are held here. Audis in New Delhi also play host to various plays and exhibitions put up in the city. So, for all those intellectual people and the ones with a creative streak, this is the perfect place to be.
Delhi Cinema Halls
Cinema halls in Delhi are one of the major means of entertainment for the Delhiites. Infact, these days the concept of multiplexes is catching up in city. The complex has 3-4 halls, along with a number of eating outlets. A number of cinema halls in New Delhi, the capital of India are even converting their single hall into a multiplex. You go to a multiplex, watch a movie and have lunch/dinner and your outing is complete.
Delhi Discotheques
The people of Delhi surely know how to have fun and the proof of this lies in numerous discotheques in Delhi. Majority of New Delhi discos are in the five star hotels. These discos are the places where the nigh life of Delhi revolves. When in Delhi you can let your hair down and enjoy yourself to the hilt.
Delhi Shopping Malls
The latest and the most catching trend in the city of Delhi is that of shopping malls. Shopping malls in Delhi are basically of two types - specializing in a single field or an assortment of wide variety of stores. These shopping malls serve as the perfect form of entertainment for the people of Delhi. Almost all the malls have restaurants and some of them even have movie/cinema halls in them.