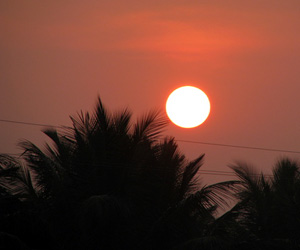 Patiala, like any other place in Punjab, experiences extreme summer and winter season. The weather of the district can be mainly classified as tropical steppe, semi-arid and hot. Patiala is dry mostly throughout the year, except for the monsoon season, when it receives heavy downpours. Patiala has four distinct seasons, all of which have been discussed below. Read on to explore complete information on the weather and climate of Patiala.
Summer
The summer season in Patiala begins around the mid of March and lasts till the end of June. May and June are the hottest months of the year and the temperature usually goes as high as 40.4
o
C in these months.
Monsoon
The south-west monsoon brings rain in the month of July and lasts till the end of August. Monsoon comes as a great relief from the scorching heat of the summer. The annual rainfall of the district 677mm, unevenly distributed over the area. The south-west monsoon contributes 81% of the total rainfall in the area. Remaining 19% rainfall is received during non-monsoon period, in the wake of western disturbances and thunderstorms. Generally, rainfall in the district increases from south-west to north-east.
Post-Monsoon
The transition period from September to the end of October forms the post-monsoon season in Patiala. The intensity of rainfall decrease around this time and there is a gradual decline in the temperature.
Winter
Patiala experiences a chilly winter season, from the month of November till mid- March. Weather is pleasant during this time and it serves as the ideal time to visit Patiala. Temperature is as low as 7
o
C in the month of December and January. In extreme cases, it even comes down to 2
o
C . The atmosphere is chilly and frost is a common occurrence.