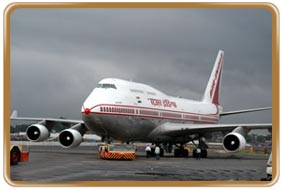 Traveling to Tuticorin is not difficult. You can avail of any of the three modes of communications- that is air, rail or road. The city has adequate network of private transport operators that ensure your easy travel across the city and its neighboring tourist spots.
By Air
Tuticorin airport is about 10 kms from the town, which connects the city to almost all major cities of India. You can get down here and hire taxis to get to the city. The other airport near to Tuticorin is at Vagaikulam in Tirunelveli dist.
By Rail/Train
Tuticorin is well connected by broad gauge rail to major cities like Tirunelveli, Chennai, Mysore, Bangalore, Madurai and Trivandrum.
By Road
Tuticorin is well connected by National Highways with Madurai and Tirunelveli. Private and public bus services operate connecting the city to all the major cities of the state. Among local transport you can hire taxis and autos. You can also enjoy the city ride on cycle rickshaws.