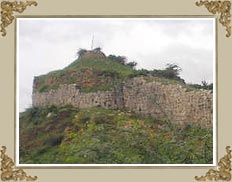 Anantapur is the largest district of Andhra Pradesh and the second largest district in India, first being the Ladakh valley of Kashmir. Known throughout the country for its silk trade industry, Anantpur also shares its name with the headquarters of the district. It is said that Anantapur derived its name from 'Anaatasagaram' (meaning Endless Ocean), a huge tank in the vicinity. 'Hande Anantapuram' is the other name for the place.
In the past few years, tourism has been growing in the region, owing to the presence of several tourist attractions. Located in the westernmost part of the Andhra Pradesh, Ananthapur city makes the headquarters as well as the financial centre of the district. Reminiscent of other parts of the state, the city too has abundance of foliage and agrarian blessing. Though it has imbibed modern beliefs, it has not compromised its primeval charm.
Anantapur district has many tourist places worth-visiting. The district, infact, appears drenched in a celestial aura with its ancient temples. There are imposing forts in its periphery that conjure up the reminiscences of the royalty. Celebration of fairs and festivals keep its dwellers in cheerful spirits. Anantapur district also forms part of the Rayalaseema region. Just travel to Ananthapur and be a witness to the cache of asceticism along with the glorious past.