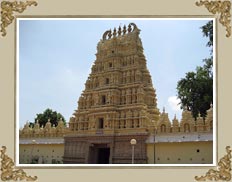 Nellore is a famous city situated in the southern part of Andhra Pradesh. Located on the banks of Pennar River, the city is said to have gotten its name from the paddy fields within and outside the city. In fact, the etymology states that the term in Telugu language, 'Nellu' suggests 'paddy', whereas 'Ur' means 'town'. In the presence of various tourist attractions, Nellore is a booming destination for travel and tourism in the state.
It also serves as the financial and administrative headquarters of Nellore district. Earlier known as Vikramasimhapuri, the Rice City has great historical and cultural importance. It is believed to be the native place of Tikkana Somayaji, who is one of the greatest Telugu poets of India. The historical accounts affirm that the town was component of the Ashokan Empire in the 3rd century BC. From 4th till 6th century, Nellore was under the sway of the Pallavas.
Nellore has immense potential for tourism in the company of numerous forts, magnificent temples, imposing hills, beautiful lakes, virgin beaches and busy ports. Sriharikota, the famous rocket launching centre of India, is located near this Rice City only. Over and above this, its proximity to the sea is further enhancing this agrarian town to develop into a full-fledged city. Without any delay, pack your bags and come to Nellore, where plethora of attractions is awaiting your arrival.