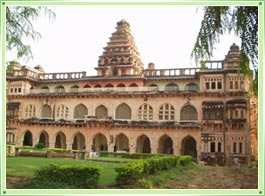 There are many places of interest and tourist attractions in Kasargod. In case you are still wondering over what to see in Kasargod, check out Kasargod sight seeing tours. These places are definitely worth a visit and will contribute towards making your trip really memorable. So read on further about tours of Kasargod.
Ananthapura Lake Temple
Ananthapura is the only lake temple in Kerala and is located around 30 kilometers from Bekal Fort. The original deity of Sree Ananthapadmanabha (Trivandrum) is located here.
Bekal Hole Aqua Park
At the Bekal Hole Aqua Park, pedal boats, water cycles and other light weight canoes are offered for relaxing and enjoying the cool backwaters.
Bekal Fort
The Bekal Fort is the largest fort in Kerala that is located on a hilltop, giving a scenic view of the picturesque countryside.
Chandragiri Fort
This fort was built in the 17th century by Sivappa Nayaka of Bedanore. The fort has an ancient temple and holds a festival where the deity is taken to Thrikkanaya Temple at Bekal.
Kappil Beach
The Kappil Beach is a serene and secluded beach, which is fast turning into a major tourist attraction with its calm waters and palm fringed shores. One can enjoy a beautiful view of the vast Arabian Sea from the Kodi cliff nearby.
Kanwatheertha Beach
The Kanwatheertha Beach is famous for a large swimming pool-like formation of the sea on the vast beach and has people coming every now and then to enjoy a swim in the calm waters.