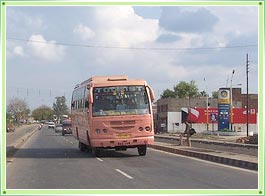 Reaching Kasargod is not at all a problem as the city is well connected with the rest of Kerala and India by the latest modes of transport. If you are still pondering over how to reach Kasargod, read ahead about traveling to Kasargod. This should provide a suitable answer to your question of getting to Kasargod.
By Air
Mangalore is the nearest airport from Kasargod located at a distance of 50 kilometers. The next closest airport would be at Cochin, which is almost 400 kilometers away from Kasargod.
By Rail
The city of Kasargod has a railway station and there are many trains that ply from this place to other parts of the country.
By Roadways
Kasargod has a wide network of roads that connect it with the rest of Kerala and in a way, the whole of India. You can always hire private buses and cabs to reach this place by road.