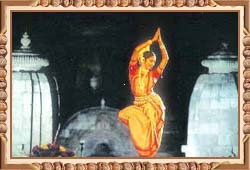 Location:
Bhubaneswar
Dedicated to:
Lord Shiva
Significance:
To promote the cultural heritage of Orissa
Highlights:
National Handloom Exhibition, Folk Dance Festival, Food Festival and National Handicrafts Exhibition
Ekamra Utsav is not a single festival, but a series of festive occasions. It is a ten day long festivity that usually takes place in the Bhubaneswar city of Orissa. It is basically dedicated to Lord Shiva and aims at promoting the cultural heritage of the state. Ekamra Utsav has derived its name from the word 'Ekamra' meaning 'Mango Tree'. There is a myth associated with the initiation of this festival. It is said that Lord Siva was searching for a secluded place, where he could go and meditate.
On the advice of Narada, he went to the Ekamra Kanan (forest) of India and began meditating. It is at this place that he got settled as Lord Lingaraj, along with His consort, Goddess Parvati. The forest was called Ekamra Kanan (forest), owing to its extensive vegetation of mango trees. Ekamra Utsav is actually a multi disciplinary event comprising of the National Handloom Exhibition (consisting of fabrics gathered from the famous textile centers of Orissa).
Its other attractions include Folk Dance Festival, Food Festival (offering several kinds of cuisine, domestic and international both) and National Handicrafts Exhibition. The Folk Festival consists of puppet shows that depict scenes from Indian epics, like Ramayana and Mahabharata. Other highlights include the distinctive forms of dance performances like Ranpa, Ghoda Nach, Paika Akhada, Danda Nritya, Chhau, Ghjumura, Sambalpuri Dance, etc.