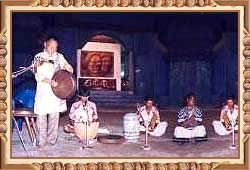 Location:
Koraput district, Orissa
Significance:
It showcases the cultural heritage of various tribal communities
Highlights:
A number of cultural events like quiz shows, book fair, art exhibitions and seminars
Parab Tribal Festival is an annual festival that is usually organized in the Koraput district of Orissa. It was initiated in the year 1996 and the credit for organizing it goes to the district council of Koraput. Also known as the festival of festivals, it provides a fabulous opportunity to the locals as well as the tourists to catch glimpses of the rich cultural heritage of the various tribal communities inhabiting the amazing state of Orissa.
It showcases not only the arts and crafts of various tribes, but also their traditional practices. The best thing about Parab Tribal Festival is that it provides a platform to even the small tribal groups of Orissa, with different cultural values and life experiences, to come in focus and thereby help in the preservation of their indigenous culture. The festival is gaining so much popularity with time that it is almost on the verge of being declared a national festival.
The highlights of this festive occasion consist of the distinctive cultural events, ranging from essay and debate competitions, seminars, book fair, quiz shows and boat races to art exhibitions, poetry competitions, folk music and dance performances etc. The art exhibitions bring in light the distinctive art forms that were earlier unknown to the people. All these cultural programmes and competitions are conducted at gram panchayat, block and district levels.