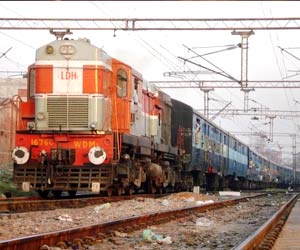 Ludhiana is one of the most commercially significant towns of Punjab. The city, rich in historical legacy and traditional values, attract tourists from all over the world, every year. There is a well-developed infrastructure in Ludhiana, which connects it to various parts of the world. It has excellent network of roadways and railways. In short, traveling to the place will be an enjoyable experience for you. Want to know more on how to reach Ludhiana? If yes, then read on.
Traveling to Ludhiana

By Air
Ludhiana has an airport of its own, popularly called the Sahnewal Airport. It provides a platform to both civil and defense flights. Since it is located at a distance of hardly 5 km from the city centre, it is easily accessible as well. Domestic flights like Indian Airlines, Air Deccan, and Spice Jet operate regular flights to and from Ludhiana. The next nearest airport from Ludhiana is the Chandigarh airport, which is at a distance of 100 km. Various domestic flights, like Indian Airlines, and Jet Airways, operate to and from the Chandigarh airport. Amritsar, located 136 km from Ludhiana, also has an airport. Both domestic and international flights operate to and from Amritsar. After reaching the airport, you can hire a taxi or bus for reaching Ludhiana conveniently.
By Rail
Ludhiana has a well maintained railway station of its own. There are regular trains running between New Delhi and Ludhiana. The Express and Super Fast trains regularly ply to and from the city. Even fast trains connect it with important places in India, like Calcutta, Mumbai, Puri, Nagpur, and Jammu. The important trains coming and going from Ludhiana include Frontier Mail, Jammu Tawi, Delux Express, Shatabdi Express, Utkal Express and Howrah Mail. Even the intra-state rail connection is strong and passenger trains regularly operate from the major towns of Punjab to Ludhiana.
By Road
Ludhiana is located on the Amritsar-Delhi section of the Grand Trunk Road. Various key destinations in Punjab, such as Jalandar, Amritsar and Chandigarh, are well linked with the city, through an excellent road network. NH95 connects Ludhiana to Chandigarh Ferozpur. There is both private and government buses connecting Ludhiana to many parts of the country. These buses provide a means of communication within the state as well. Bus services are available to Himachal, Delhi, Chandigarh, UP, and Rajasthan. Important road links include Delhi, Shimla, Chandigarh, Rishikesh, Kulu, Manali, Dharamshala, Dalhousie, Jammu, Jaipur and many other cities.