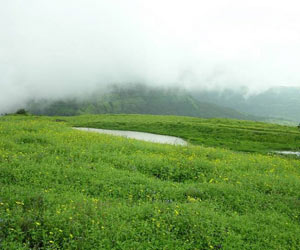 Ludhiana is basically a dry district of Punjab, which witnesses extreme summer and winter season. The climate of the district can be mainly classified as tropical steppe, hot and semi-arid. There is ample moisture during the monsoon season, owing to the moist air of oceanic origin that penetrates into the place. Summer, winter and monsoon are the three prominent seasons of the place. Let us explore more information on weather & climate of Ludhiana.
Summer
The hot season of summer starts from the mid week of March and lasts till the end of June. Temperature is too high during the season, often rising to 45
o
C in the month of June. June is the hottest month and generally tourists avoid visiting the place during the summer season. Hot and scorching, dust-laden winds blow during this time.
Monsoon
Summer in Ludhiana is followed by the south-west monsoon, which lasts up to the mid-week of September. The annual rainfall of the district is 680 mm, which is unevenly distributed over the area. The place receives about 78% of the annual rainfall in monsoon season and rest 22% in the non-monsoon period, in the wake of the western disturbances and thunder storms. Generally, rainfall in the area increases from south-west to north-east.
Post Monsoon
This is the short transition period between monsoon and winters. It lasts from the mid of September to the mid of November and called the post-monsoon or transition period. During this season, rainfall decreases and the temperature begins to drop down considerably. This heralds the beginning of winter season.
Winter
From the mid week of November, the temperature lowers down to a considerable extent. Winter is chilly and cold and reaches its extreme in the months of December and January. It lasts till the first week of March, with temperature varying from 18
o
C to 8
o
C . Weather is pleasant during the season and hence it forms the ideal time to visit Ludhiana. The occurrence of winter rainfall is a common sight in the district. This reduces the temperature further. Besides, it proves highly important for the growth of winter crops.