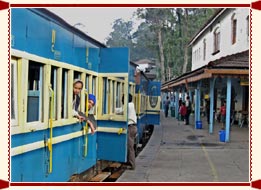 Mathura is just 150 odd Kilometers from the national capital New Delhi and being an important tourist destination, is well connected to all the major cities in India.
By Air
The nearest airport from Mathura is at Kheria in Agra. It is just 60 kilometers from the city center of Mathura. Nearly all the major private and public carriers offer their service to the city. It is well connected to cities like Mumbai, Kolkata, Chennai, Bangalore and Ahmedabad.
By Rail/ Train
Mathura lies on the main lines of both Central as well as Western Railways. Various Expresses as well as Super fast trains run to and from the city of Mathura and connect it with all the important cities of Uttar Pradesh and India such as Delhi, Agra, Mumbai, Jaipur, Gwalior, Calcutta, Hyderabad, Chennai and Lucknow etc.
By Road
Mathura is well connected to all the major cities in Uttar Pradesh and India through a network of State and National Highways. Uttar Pradesh State Road Transport Corporation plies several buses to adjoining cities such as Lucknow, Kanpur, Agra, Delhi and Jaipur. Luxury coaches are also available that are very comfortable to travel in.
Local Transport
Private buses, Tempos, Rickshaws, Cycle Rickshaws and Horse-carts are some of the modes of local transportation available in Mathura. Make a habit of dickering, as you will need that like anything.