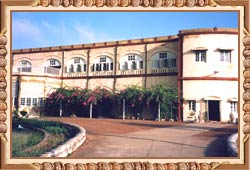 Orissa is one of the most-visited states in India and witnesses a huge influx of tourists every year. It is obvious that those who come here will look for accommodation too. There are innumerable places to stay in Orissa, ranging from 5-star hotels to Government tourist bungalows, which suit every pocket. You just have to pick your type of accommodation and stay there till your trip is over. Given below are the major accommodation options that will be available to tourists in Orissa.
Hotels
You will find hotels in almost each and every city of Orissa. These hotels range from 5-star hotels that have every possible amenity in the world to the budget ones that provide you cheap accommodation.
Guesthouses
For those who are traveling to Orissa on a tight budget, there are guesthouses that are available in plenty and provide decent accommodation at a very reasonable price.
Lodges
There are plenty of lodges in almost every city of Orissa that provide decent and comfortable accommodation, that too at an affordable price.
Tourist Bungalows
One of the reasonable as well as comfortable accommodations available in Orissa comprise of the host of tourist bungalows run by the Orissa Tourism Development Corporation (OTDC). They are known by different names like Panthanivas, Panthasals, Panthika, Yatrinivas, etc.