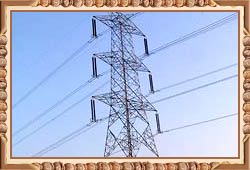 Orissa is a magnificent state, full of natural beauty, exotic wildlife and splendid monuments. It is home to some of the most exquisite pieces of architecture in India and draws tourist from various parts of the world. It is obvious that those who come to Orissa, even for vacation purpose, will bring along a few electrical appliances, to ensure that their stay here is comfortable. The most commonly used appliances are iron, hair dryer, electric shaver, etc.
However, while making use of all these, they need to have information on the electric current in the state. The voltage in Orissa is somewhere around 240 volts, alternating at 50 cycles per second. In case the tourists carry any appliance that is not compatible with this voltage, they will need to use voltage converters that can easily adjust the electric current. There are three types of electricity converters in India.
The first one is resistor-network converter that supports 50-1600 watts. Then, we have the transformer, supporting 50-100 watts. Last, but not the least, is the combination converter that is a combination of the above two. Another thing that is to be kept in mind is the plug used in the appliance. If the plug is other than the one with two round pins or three round pins (arranged in a triangle), then you will need to carry a plug adapter also.