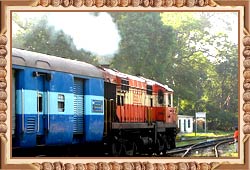 Tourists come to Orissa from various parts of India as well as abroad, to explore its various tourist destinations. The first question that comes to their mind is how to reach the wonderful state. Getting there is not at all a problematic task. Infact, all the major cities in Orissa are well connected with the other parts of India, through airways, railways and roadways. Given below is more information on reaching Orissa.
By Air
For reaching Orissa, Bhubaneswar serves as the most convenient point. There are innumerable airlines that fly on a regular basis to and from this city. Orissa is well connected with major cities like Mumbai, Chennai, Kolkata, Delhi, Hyderabad, Nagpur, etc.
By Road
Orissa is very well connected to other parts of the country by road. One can easily get taxis and buses for traveling to the neighboring cities. The national highway in Bhubaneshwar links Orissa with Kolkata and Chennai.
By Rail/Train
Bhubaneswar, the capital city of Orissa, serves as one of the most important railway stations of Orissa. There are a large number of trains that link Orissa with other parts of the country.