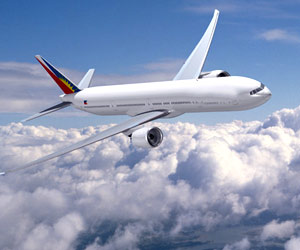 West Bengal is one of the most sought-after tourist destinations in India. It offers the visitors so many places worth visiting that it would be difficult for them to decide what to see and what not to see. From mountains to sea side, hill stations to deltas, botanical gardens to wildlife sanctuaries, forests to planetariums, you name it and you have it here. The local transportation facilities in West Bengal are also perfect for traveling from city to another, with the state. As for information on reaching West Bengal from other states of India, this article will come handy. Go through the following lines and know how to reach West Bengal.
Traveling To West Bengal
By Air
Reach West Bengal by air is convenient as well as easy. Nearly all the public and private airlines operate regular flights to the state, from the key cities of India. West Bengal has its international airport - Netaji Subhas Chandra Bose International Airport - at Kolkata, the state capital, apart from a domestic airport at Bagdogra, near Siliguri. From Kolkata and Bagdogra, all the major cities in the state are well connected via roadways as well as railways.
By Rail
West Bengal boasts of good rail connectivity with the other parts of India. The key stations in the state include - Howrah railway station and Sealdah railway station, both of them serving the capital city of Kolkata, apart from New Jalpaiguri railway station, which is close to Siliguri. There are several other railheads in the state as well, providing regular connectivity with key cities all over the country.
By Road
A well planned and extensive road network covers the entire state of West Bengal. A number of National Highways and State Highways cross through the state. One can easily approach the state from neighboring states, like Bihar, Orissa and Jharkhand, via road. Cross border roadways are also fully functional, with neighboring countries like Nepal, Bhutan and Bangladesh.