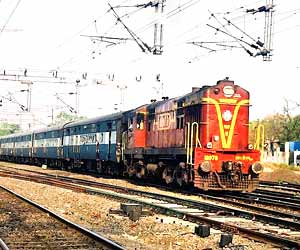 Durgapur, located in the Bardhaman district, is popularly known as the industrial metropolis of West Bengal. Located about 160 km away from Kolkata, the state capital, Durgapur is very well-connected via roads and rails. The roadways and railways link it not only to Bardhaman and Kolkata, but also to the rest of India. There are regular express and super fast trains, apart from a couple of intercity express trains, which ply between Kolkata and Durgapur on a regular basis. To get detailed information on how to reach Durgapur, browse through the following lines.
Traveling To Durgapur
By Air
Netaji Subhash Chandra Bose Airport, sited in Kolkata, is the nearest airdrome for reaching Durgapur. The airport, at a distance of approx 175 km from Durgapur, is very well-connected to key cities in India as well as abroad. After de-boarding from the plane, you can reach Durgapur either by railway or roadway. There are regular services for both the modes of transport. Though there is an airdrome in Panagarh, in Durgapur subdivision, it is mostly used by the Indian Air Force.
By Rail
Durgapur city has its own railway station, which is well connected to all the major cities of the country, including Howrah, Delhi, Guwahati, Amritsar and Kolkata. The station is situated at a distance of about 159 km from the Howrah station. The daily trains, express trains and super fast trains that run along the line stop at Durgapur station, connecting it to the neighboring states of West Bengal.
By Road
Durgapur is easily accessible by road as well. There are regular buses that ply on the Kolkata and Durgapur line, connecting the subdivision to the state capital. One can also take a bus from Esplanade Bus Terminus or Karunamoyee Bus Stand in Kolkata. Apart from the government-run buses, there are private buses as well. The distance between Durgapur and Kolkata is about 176 km. Durgapur is also well linked with Patna (374 km), Asansol (50 km) & Shantiniketan (62 km).