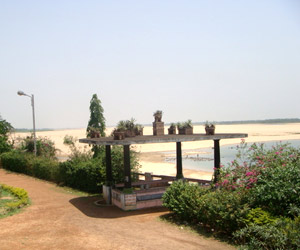 Location:
West Bengal
Altitude:
65 m
Summer Temperature:
Max: 35°C; Min: 28°C
Winter Temperature:
Max: 25°C; Min: 15°C
Average Rainfall:
150 mm
Best Time to Visit:
October to February
Surrounded by Asansol subdivision on the west, Bardhaman subdivision on the east, Bankura district (across Damodar River) in the south and Birbhum district (across Ajay River) to the north, Durgapur has a transitional climate. The place is located at an elevation of about 65 m above sea level. Durgapur, much like the other parts of West Bengal, experiences three distinct seasons - summer, monsoon and winter. While summers may be extremely hot, winter are characterized by pleasant and cool temperatures. Read the following lines to get detailed information on the weather and climate of Durgapur.
Summer
The summer season in Durgapur is characterized by excessive heat. Mercury rises phenomenally, with a record of reaching even 45 °C mark. However, the average summer temperature lies somewhere between 28°C and 35°C. Humidity in the region is also high, as it is close to the Damodar River and Ajay River. Occasionally, tropical cyclonic storms also enthrall the place, in the hot months.
Monsoon
The arrival of July marks the onset of monsoon in Durgapur. Light showers in the initial days give way to heavy downpour. The average rainfall is about 150 millimeters, with the bulk occurring in the July-September period. The rest of the year is pretty dry, with little or almost no rainfall. The months from March to May are extremely dry. In case you are visiting the place during monsoon, do not forget to carry umbrellas and raincoats.
Winter
Winters are marked by a pleasant and cool environment. The scorching heat of the area gives way to a more pleasing and satisfying stay. The minimum average temperature during the winter months goes down to about 20 °C. The level of humidity is extremely low in the cold season. It is also the best time to visit Durgapur, as travelers would experience a pleasant climate, devoid of both sunny scorching heat and heavy monsoons.