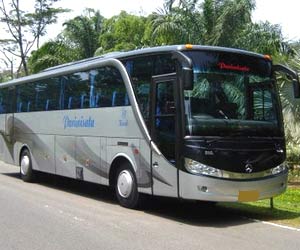 Purulia is a district located on the north of the River Kasai, in the Indian state of West Bengal. The district's headquarter, Purulia, is christened by the same name. The town is a popular tourist destination in West Bengal. Purulia is one of the major railways and roadways junctions in West Bengal and is extremely well connected to all the other parts of the region. Though situated about 330 km from Kolkata, the well-linked transport system makes reaching the district quite easy. To get detailed information on how to reach Purulia conveniently, browse through the following lines.
Traveling To Purulia
By Air
Netaji Subhash Chandra Bose Airport, sited in Kolkata - the capital city of the West Bengal, is the nearest airdrome to Purulia. The airport is very well connected to all the parts of India as well as abroad. After de-boarding from the air carrier, tourists can reach Purulia either by railway or by roadway. There are regular services for both the modes of transport. The distance between Kolkata Airport and Purulia district is about 330 km.
By Rail
The district of Purulia has its own railway station, which is deemed as one of the best in the whole of West Bengal. There are direct trains that connect Purulia to all the other regions in India, including Delhi, Orissa, and Kolkata. The district is also well connected to Asansol, Chakradharpur, Burdwan and Kharagpur. 1.5 km from the town-center, Purulia station is a junction, as all the long distance trains stop here. Puruliya Express runs from Howrah on all days, except Saturday.
By Road
Purulia is well connected to the other districts and regions in West Bengal through roadways. There are regular bus services and cab facilities that link Purulia to the neighboring cities, including Kolkata, Orissa, Digha, Krishnanagar, Jhargram, Bardhaman, Tarakeshwar, Asansol, Chakradharpur, Malda and Berhampur. Apart from the government bus services, there are private bus services as well, connecting all the districts of West Bengal with Purulia.