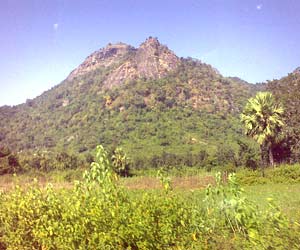 Purulia is one of the important districts in West Bengal, when it comes to tourism industry. Home to archaeological excavations and relics of ancient buildings and temples, the city has found a significant place in the tourism industry of West Bengal. As per records, it is believed to be the oldest place in West Bengal, which existed even in the 5th century AD. Purulia is said to have been an important center of the 16 Mahajanapadas. Talking about places to see in Purulia, there is a lot that the district has to offer. Read on to get detailed information on the tourist places in Purulia.
Places To See In Purulia
Cheliama
One of the famous tourist spots in Purulia, Cheliama is a paradise for historians and archeologists, thanks to its rich history. The village has remnants of the contemporary civilization of the 17th century. The terracotta figurines and exclusive carvings around the temples of the region vouch for the fact that the village had been an important landmark during the yesteryears. Apart from this, the well-known Radha-Govinda Temple in Cheliama attracts mass of tourists and is a focal place, depicting the Bengali culture prevalent in the contemporary era
Deulghat
Deulghat, keeping up to its name, is the land of temples. The place is home to about 15 temples near the Kansai River. The awe-striking architecture of the temple, coupled with graceful carvings, is one of the prime reasons why Deulghat is one of the favorite spots to visit in Purulia. The temple reflects the traditional culture of the contemporary people. Though there is nothing but ruins left in the temple, Deulghat still continues to be an important tourist center.
Saheb Bandh
A 50-acre lake, Saheb Bandh poses as one of the enigmatic locations in Purulia. Talking about the history of the place, it is believed to have been built during the mid-19th century. It is believed that convicts, at the instigation of Colonel Tikley, dug this water body. They started the process in the year 1843. It took five years for the water body to be constructed. Today a beautiful and mesmeric location, Saheb Bandh also acts as a temporary home for migratory birds. During the migratory season, birds fly from Baluchistan, Siberia and various places in Europe, to the place. So, for birdwatchers, Saheb Bandh is an ideal retreat.
Ayodhya Hill
Purulia offers tourists not just places of religious and cultural interest, but also sites wherein one can have fun and frolic. To cater to the needs of explorers and adventure lovers, the place extends tourist a perfect destination to practice mountaineering and rock climbing - Ayodhya Hill. Around 700 m high, the hill is a perfect blend of pristine nature and rich mythological interests. The place is also famous for its fresh water springs and stream.
Para
Para is an excellent tourist spot and also a village that reminds you of the advent of Muslims to the east. The region houses two pre-Muslim deuls - while one is in sync with the temple in Deulghat, the other belongs to a later period. Both of them prove to be an excellent example of the grand architecture and fine cravings employed in the yesteryears. Though almost a century old now, these relics have a beauty of their own. The heritage buildings would surely take tourist to the former era, even in the present times,