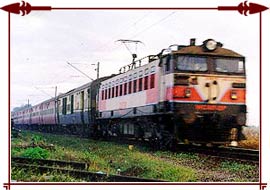 If you are thinking about "How to reach Delhi", then this article is perfect for you. In this article, we are providing you with all the information you will need for reaching New Delhi, India. Traveling to Delhi is quite easy as there is a good network of airways, railways and roadways connecting Delhi with other cities as well as the rest of the world.
By Air
The Indira Gandhi International Airport of Delhi has both domestic as well as international terminals. It is well connected to almost all the cities of the world as well as every city in India. Nearly all the major international airlines operate out of this airport. There is also the Palam Domestic Airport that connects Delhi with almost all major cities in the country.
By Rail
There are a number of railway stations in Delhi that connect it to almost each and every city in the country, major or minor. The three main railway stations in Delhi are that of New Delhi, Old New Delhi, and Nizamuddin. There is also the New Delhi Cantonment railway station that caters to luxury trains like the Palace-on-Wheels, Fairy Queen, and Royal Orient Express. Apart from these, there are a number of other small stations in Delhi for local travel purposes.
By Road
All the main cities of India are linked with Delhi by a network of highways and roads. The main three bus terminals in Delhi are the Inter State Bus Terminus (ISBT) at Kashmere Gate, Sarai Kale Khan Bus Terminus and Anand Vihar Bus Terminus. Various state-managed and privately run air-conditioned, deluxe and ordinary coaches operate in and out of Delhi on a daily basis. Taxis are also easily available for long distance travel from Delhi.