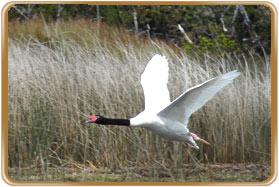 Coimbatore is one of the most famous tourist destinations in Tamil Nadu, which is visited by a large number of tourists every year. Snuggled in the proximity of Western Ghats, it is also the third largest city in Tamil Nadu, popularly known as the Textile Capital of South India or the Manchester of the South India. Apart from its myriad attractions, it is the salubrious climate of the city that adds to its appeal amongst the tourists. In this article, we will help you explore what to do and see in the Coimbatore city.
Fun Activities to Do in Coimbatore
Wildlife Viewing
Hardly 90 km from Coimbatore, you will step into Anamalai Wildlife Sanctuary, spread over an area of approximately 950 sq km. Also known as Indire Gandhi National Park, this sanctuary is home to a wide variety of wild animals, which include Panther, Elephant, Gaur, Sloth Bear, Tiger, Deer, Wild Bear, Porcupine, Wild Dog, Flying Squirrel, Jackal, Civet Cat, and Pangolin. Along with that, you can also find a large number of crocodiles at the sanctuary, in a reservoir (Amaravati reservoir) therein.
Bird Watching
Bird watching is yet another activity that you can indulge in, while on a tour of the Anamalai Wildlife Sanctuary, near Coimbatore. The wide variety of avifauna found here makes the sanctuary almost a paradise for the bird watchers. Rocket-tailed Drongo, Red Tree Pie, Whiskered Bulbul, Spotted Dove, Black Headed Oriole, and Pigeon are the birds that can be commonly seen within the premises of the sanctuary.
Pilgrimage
Almost every city in South India has at least one famous temple to boast of and Coimbatore is no exception to this rule. One of the famous temples in the city is the Perur Temple, one of the seven Kongu Sivalayams, which boasts of ancient art and architecture. Then, there is Maruthamalai Temple, dedicated to the 'Dandayuthapani' form of Lord Murugan. If you are willing to cover the distance of a few kilometers, do make sure to visit Thirumoorthy Temple, situated on the highway from Palani to Coimbatore.