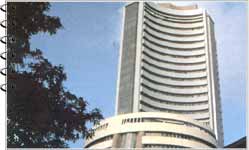 The economy of India is a mixed one. That means the Indian economy has a mix of capitalist as well as socialist economies. After independence, the government exercised control over the interference of private sector and gave the public sector much confidence to grow. Today, India's economic conditions are pretty good given the ever-increasing population and poverty in India. The Indian economy is fourth largest in the world if the purchasing power is calculated. With a GDP (Gross Domestic Product) growth rate of almost 9%, India is the second fastest growing economy in the world.
The main economic activity of India is still agriculture and other professions related to agriculture. Majority of the population earns its livelihood from agricultural activity. The urban India has witnessed a tremendous growth of the industrial sector with private sectors and investments flowing like water in India. It is a major commercial center with many multinational companies investing in the untapped potential of this growing country. Some of the biggest names of the world have an office in India.
Though the economy of India is booming and growing by leaps and bounds, there are certain fields that require much wanted attention. The population of India is growing at an alarming rate and something has to be done immediately about this problem. Most of the population is living below poverty line without even the basic necessities of food, clothes and shelter. Unemployment and regional imbalances are weakening the Indian economy very slowly. These problems will be dealt with in the near future by the government of India.