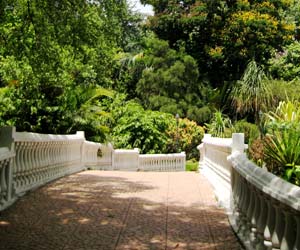 Location:
Alipore, Kolkata
Founded in:
1820
If you are interested in plants and trees, Kolkata is the city where you can get ample research and study material. Apart from the Botanical Garden and Zoological Garden in the city, Agri Horticultural Garden is a place where you can head to, for the study of botany. It was founded by William Carey in 1820. The garden is open for visitors from 7.00 am to 11.00 am and 3.00 pm to 5.00 pm. Everyday, except Wednesday. On Wednesday, the garden is open for visitors after 11.00 am only.
Situated in Alipore, adjacent to Zoological Garden, Agri Horticultural Garden houses a significant collection of plants and flowers. Several seminars and workshops on gardening and cultivation of certain species are held here, time to time. Apart from flowering plants, several herbal and fruit bearing plants are also planted inside the garden. There is also a vast botanical library in the premises. An annual flower festival is held here in winters, which is a major attraction of Calcutta. It is also the prominent centre of flower and other exhibitions in the city.
Apart from a nursery and library, the premises of Agri Horticultural Garden comprises of a Research Laboratory, a Tissue Culture Laboratory, Green Houses, Training Centre, Nurseries, Conference Hall, Administrative Office and Secretarial Residential Complex. The inner view of the complex is extremely beautiful, where you will get to see a natural fountain, a pond, beautiful trees and various kinds of fruits and flowers. The place is worth exploring, if you have ample time and immense interest in botany.