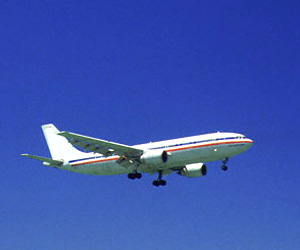 A fast developing metropolis in West Bengal, Siliguri is the commercial nerve center of the northeastern region of India. It serves as the gateway connecting mainland India with the northeastern states. Siliguri is extremely well connected by all the modes of transport - be it air, rail or even roadways. The city has its own airdrome, well connected railway lines and excellent roads. Apart from linking Siliguri to the rest of India, the transit system also connects it to the hill towns in the neighboring countries of Nepal, Bhutan and Bangladesh. To know more about how to reach Siliguri, read through the following lines.
Traveling To Siliguri
By Air
Siliguri is well connected by air, with its own airport situated only about 15 km from the city center. Apart from being a domestic airport, the Bagdogra Airport of Siliguri is also the only international airport in the region. There are regular flights to Kolkata, Guwahati and New Delhi from here. Talking about international carriers, the airport has flights to & from Paro (Bhutan) and Bangkok (Thailand). There is also a regular helicopter service that links Siliguri to Gangtok.
By Rail
Initiated in the year 1961, New Jalpaiguri Station is approximately 6 km away from the Siliguri town. Also known as NJP, it is presently the most important station in the region, as it connects Siliguri to the major cities in the country, through railways. However, Darjeeling Himalayan Toy Train remains the main attraction of this station.
By Road
A gateway to the northeastern belt of India, Siliguri is very well connected by road to Kolkata, Guwahati and Patna, which in turn are linked to the rest of the country. Apart from being connected with the major states of India, Siliguri also serves as the gateway to the beautiful and awe-striking hill towns of Darjeeling, Gangtok, Kurseong, Kalimpong, Mirik, Jorethang and Namchi. Siliguri is also connected with neighboring countries, such as Nepal and Bhutan, by road.