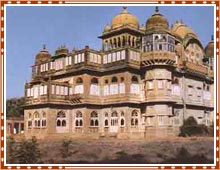 Kutch is the largest district in the state of Gujarat. It is the least populated owing to the fact that it is barren, covered with desert and marshland. Although it forms a major part of the state it has its own distinct identity. It is mostly inhabited by varied tribes. There are around 18 tribes living in the region which have their own discrete language and culture. This has made the place a paradise for the flourishing different cultures. It is a showcase of all the tribal culture of the region.
The Kutch district is surrounded by the Gulf of Kachchh in south and the Arabian Sea in the west. The northern and the eastern parts are surrounded by the Great and Small Rann (seasonal wetlands) of Kachchh. Though it is less supported by the elements of flourishing life forms, it still has a lot to offer to the outer world. The culture of the people of Kutch is rich to its core. They still preserve the ancient art and craft techniques, prevalent in the region. Kachchh is one of those places where the existence of Indus valley civilization was confirmed.
This substantiates the fact that the region has a lot to be explored. The jewelry, the clothing, their handmade house hold articles, their customs and traditions are fascinating as well as enlightening. The handicrafts of the lace are simply awesome. The hand printed Bandhani Sarees, embroidery and exquisite gold and silver ornaments are popular crafts of Kutch. The people speak Kachchhi and Gujarati language. Though the language is quite typical, it is still music to the ears. You can find the script of Kachchhi language in the Kutch Museum.
Kutch experiences extreme climatic conditions. The summers are extremely hot whereas the winters are chilling. Thus, the best time to visit the place is between November and March. The main attraction is the Kutch Mahotsav which is organized every year to promote tourism in the region. It is the best way to explore the culturally rich district. It takes you around the various historical as well as religious places in Kutch. Therefore, be a part of the Mahotsav and enjoy the Kutch experience.