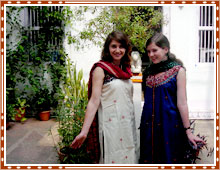 Gujarat boasts of a rich cultural heritage. The people of the state strictly adhere to their age old traditions. They have a strong value system and follow it rigorously in their daily lives. The people are simpleton and wear simple clothes. The dress of Gujaratis varies with region and local culture. In old days, men usually wore kurta and pajama, while women wore sarees. With changing time, the lifestyle of the people has changed. Today, the Gujaratis have become more fashionable and experimental as compared to the yore.
Men now usually wear kurtas only when they are at home or during any festive occasion. Women have also started wearing salwar kameez, a North-Indian attire, at home. They still wear sarees, in Gujarati style, mainly outside their home. Western attires are not very popular here, but are slowly picking up. The young generation is more inclined towards wearing western outfits, like jeans, skirts, etc. Still, the people of Gujarat are not fashion freaks, and do not give much importance to fashion brands.
Therefore, one can afford to be fashionable and stylish here, but not at the cost of decency. Gujaratis are conservative people who give high regard to simplicity and civility. It is better to keep this in mind while deciding what clothes to wear in the state. In summers, it is better to dress up in cottons, as the temperature is quite high in most of the places in Gujarat. In winters, the weather is quite pleasant but it is advised to carry light woolens. During monsoons, the temperature is quite high with high humidity in the air. Thus, wear comfortable loose clothes, preferably cottons.