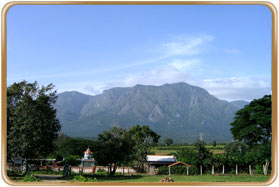 Min Temperature:
20°C (Summer), 17°C (Winter)
Max Temperature:
30°C (Summer), 24°C (Winter)
Best Time to Visit:
September to March
An exotic natural wonder, Masinagudi is one of the most preferred destinations by nature loving tourists all across the country. Those who wish to see wild life in their natural habitat visit Masinagudi to experience the beauty of this picturesque safe haven which is home to a large number of wild animals including some endangered animas and bird species as well. Masinagudi is one of the few places where the temperature pattern is pleasant in all parts of the year. The weather is one of the high points attracting tourists to Masinagudi.
Due to the comfortable weather, tourists visit the place throughout the year. The summer season commences from March and lasts up to June with the maximum temperature hovering around 30°C and minimum being somewhere around 20°C. Winters in Masinagudi begin from November and lasts up to February. The average temperature in winters is around 20°C. The monsoon season in the area and around is very pleasant, with the average temperature being 24°C. The region experiences average rainfall in the monsoons.