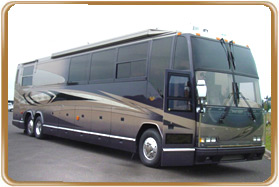 Coonoor is a small town situated in the Nilgiris district in the state of Tamil Nadu. Located at an altitude of 6100 ft above sea level, it is the second largest hill station in the Nilgiri hills. Coonoor is about 17 km southeast of Ooty and 314 km south of Bangalore. The best feature about Coonoor is that it is easily accessible by all the modes of transport – be it airways, railways or roadways, which make traveling to/ reaching Coonoor an easy task. In the following lines, we have provided detailed information on how to reach Coonoor.
Traveling To Coonoor
By Air
Coimbatore airport is the nearest aerodrome, situated at a distance of about 71 kms from Coonoor. The airport is well connected to all the major destinations of the country, such as Calicut, Delhi, Mumbai, Chennai, Bangalore, Ahmedabad Hyderabad and Bhuj. The airport is also well connected to international destinations, such as Sharjah and Singapore. Some of the important airlines that ply to and from the airport are Indian Airlines, Jet Airways, JetLite, Kingfisher Airlines, Paramount Airways, SpiceJet, Air Arabia and Silkair
By Rail
Coonoor railway station connects the city to all the other parts of the state. Falling on the Mettupalayam-Ooty rail route, the station is connected by toy train line and is served by Nilgiri Mountain Railways. The station is situated in the heart of the city and is about 19 km from Ooty Railway Station. Mettupalayam Railway Station is the nearest broad gauge railhead.
By Road
A network of roads connects Coonoor with other major cities and towns of Tamil Nadu. There are regular bus service from Ooty, Coimbatore, and Kotagiri. Coonoor can be reached either from Bangalore via Ooty or from Coimbatore via Mettupalayam.