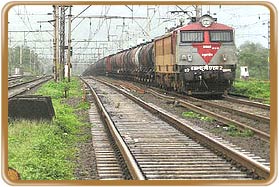 By Air
The nearest airport from Thanjavur is Tiruchirapalli that is situated 65 kilometers from the downtown Thanjavur. It serves planes from the Middle East, Colombo, Chennai and Madurai. Another airport is Chennai airport that is about 350 kilometers away from Thanjavur.
By Train
There is a railway junction in Thanjavur. It is well connected to Trichy, Chennai as well as other major cities in and around Tamilnadu.
By Road
Thanjavur is well connected to all the major towns in Tamilnadu through state highways. Tamilnadu Transport Corporation and similar Transport Corporations of the adjoining states provide bus service to cities in and around Tamilnadu.
Local Transportation
For local transportation auto rickshaws, cycle rickshaws and taxis are available. Auto-rickshaw drivers are tough nut to crack so keep dickering till the time they settle to a reasonable fare.