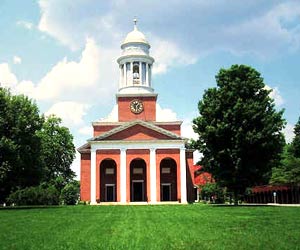 Purulia is one of the oldest districts in West Bengal and has a rich culture and heritage to boast of. Encircled by Bankura, Midnapore and Burdwan districts of West Bengal and Hazaribag, Singbhum, Dhanbad, Ranchi, Jamshedpur and Bokaro districts of Jharkhand state, the place has undergone a lot of changes over the many years of its existence. From being a part of the country known as Vajra-bhumi to being a part of Jungle Mahals district and then Manbhum district, Purulia has seen a lot of phases in its life. To get detailed information on the history and origin of Purulia, read through the following lines.
History Of Purulia
Pre Historic Times
Tagged as one of the oldest known districts known in West Bengal, Purulia has a rich culture and heritage to look back at. According to the Jaina Bhagavati-Sutra, the place existed as early as 5th century and was one of the 16 Mahajanapadas of its time. It is believed that Purulia was a part of the country known as Vajra-bhumi, in ancient times. However, apart from this, very little is known about the pre-historic era of Purulia.
Pre-Independence Era
It was during the British rule in India that Purulia gained importance. Just when British East-India Company acquired the 'Diwani' of Bengal, Bihar and Orissa, in the year 1765, Purulia achieved significance. In 1805, by the Regulation XVIIII, a Jungle Mahals district, comprising of 23 parganas and mahals - including the present Purulia, was formed. However, years later, in 1833, the Jungle Mahals district was ruled out and a new district, by the name of Manbhum, was constituted, with headquarters at Manbazar.
Manbhum was extremely large in size and constituted of Bankura and Burdwan (in the present West Bengal), apart from Dhanbad, Dhalbhum, Saraikela and Kharswan (in the present Jharkhand and Orissa). In the year 1838, the district headquarters was shifted from Manbazar to Purulia (as it is known today). With this, Purulia was withdrawn from regular administration and placed under an officer called Principal Assistant (better known as Deputy Commissioner today) to the agent of the Governor-General for South-Western Frontier.
Post-Independence Era
It was in 1956, nine years after India received its independence, that the district of Manbhum was partitioned and the states of West Bengal and Bihar were formed, under the States Reorganization Act and Transfer of Territories Act. In the November of 1956, Purulia was formed as one of the districts in West Bengal. Located at the westernmost side of the state, Purulia boasts of a tropical location. It acts as a funnel, transferring tropical monsoon current from the Bay of Bengal to the subtropical parts of northwest India. Purulia also acts as a gateway to reach the industrial belts of West Bengal and the hinterlands in Orissa, Jharkhand, Madhya Pradesh and Uttar Pradesh.