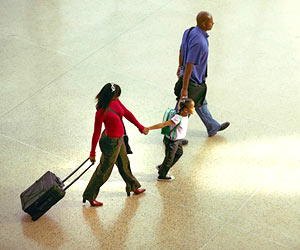 West Bengal is one of the most visited tourist destinations in India. The beautiful beaches, exotic eastern Himalayas, scenic deltas, lush forests and other such natural diversities make it an interesting travel destination. Apart from this, the antique architecture, famous temples, ancient monasteries and other religious places also make West Bengal, a place worth visiting. Then, there are the rich cultural traditions of the state, which make it more fascinating for tourists. However, for having a wonderful trip in West Bengal, full pleasant memories, you need to keep certain travel tips in mind. Some such tips have been given below.
Travel Tips For West Bengal
Safety Tips
Though you can dress in accordance with your comfort, avoid wearing skimpy clothes when visiting religious places as well as while traveling in public modes of transport.
Avoid venturing alone in night, for safety reasons. However, you can move around in groups.
Avoid being overfriendly with taxi drivers, tourist guides and other unknown people.
Neither should you carry, nor exhibit too much cash or any other valuable items in public.
Avoid public displays of affection (PDA), as the people of West Bengal are a bit conservative about such things.
Plenty of hotels are available in all the major tourist spots of West Bengal, suiting all budgets and requirements. Make sure to check out the safety and security facility available at the hotel before checking in.
English can easily be the language of communication in West Bengal with the educated localites. However, keeping a handbook of Bengali, will help you in communicating with rickshwalas, autorickshaw drivers and local shopkeepers. It may also help you get immediate help in emergencies.
Health Precautions
Though the street food will be extremely alluring, avoid eating anything from the roadside vends.
Avoid having sweets from the local market. Rather, purchase all the food items from clean, hygienic premium stores.
Avoid drinking water served to you in local shops and dhabas.
Always buy bottled water and make sure that the bottle you are buying has its seal intact.
Never even think of trying non-veg from a local restaurant. Always stick to proper restaurants and hotels for the purpose.
In case you are coming in summers, be ready for excessive perspiration. Make sure you drink a lot of water and wear loose cotton clothes.
In summers, drink a lot of Nariyal-Pani (called 'Dab'), to avoid water loss from your body.
Always carry a stole, scarf or cap to protect you from direct sunlight, in summers.
If heading towards hills in winters, keep yourself covered from head to toe. Make sure you are carrying overcoats, socks and gloves.
Tourist Attraction
Unfold the pages of history and you would find West Bengal as one of the idyllic retreats, since times immemorial. Whether it's experiencing the rejuvenating freshness of the snow-capped hills, thrill and adventure of the rich forestlands, buzz of a metropolitan city, peaceful calmness of the religious destinations, or basking under the sun on sandy beaches, you get a taste of everything here.
Airports in West Bengal
West Bengal is a beautiful place, with lots of tourism possibilities. You can get to see a wide variety of places here, right from the manmade Howrah Bridge to blooming tea estates (reflecting nature's beauty). The best time to visit the plains in Bengal is from October to February, while the hilly regions of the place can be visited either during March to June or between September and December.
Best Time to Visit
West Bengal attracts a large chunk of tourists every year. In fact, it is counted amongst those states in India which generate a major amount of their revenue from the tourism and hospitality industry. The state is embellished with almost everything that is required to make a place beautiful - mesmerizing landscapes, snow-clad mountains, gushing sea, blossoming tea gardens, wide deltas, lush green forests, rich wildlife, ancient temples and magnificent British monuments.
Bengali Cuisine
West Bengal is famous for its scrumptious cuisines. Though the staple food of the state revolves around fish and rice, there are so many varieties of the same that you will feel like having a different dish every time. You can have the fish steamed, fried, stewed with vegetables and sausages or boiled in spices, with different flavors. There are also so many varieties of fish available here that it would be difficult for you to decide what to taste and what not. You can choose between Salmon,
Holidays in West Bengal
West Bengal is the state of fairs and festivals. The culture of the state is adorned by umpteen colorful fairs and festivals. All the festivals are celebrated here by immense joy and enormous enthusiasm. Apart from usual festivals celebrated all over India, there are many festivals that are exclusive of West Bengal only. For instance, birthday of Rabindranath and Nabo-Borsho are celebrated exclusively in this state.
How to Reach
West Bengal is one of the most sought-after tourist destinations in India. It offers the visitors so many places worth visiting that it would be difficult for them to decide what to see and what not to see. From mountains to sea side, hill stations to deltas, botanical gardens to wildlife sanctuaries, forests to planetariums, you name it and you have it here.
Language of West Bengal
West Bengal is counted amongst the most visited states of India. The place is full of varied locations and is abundant with scenic beauty, to lure tourists to its territory. You will get to see mountains, sea, deltas, monuments, temples, monasteries, forests, planetarium, amusement parks and even botanical gardens here, in short everything that marks an enjoyable vacation.
Local Transport
West Bengal is visited by a large number of tourists every year. While some of them have their own mode of transport, others depend on the public transportation system. In this context, we can tell you that the local transport system of West Bengal is very good. The connectivity, via road as well as rail, is smooth throughout the state.
Location of West Bengal
West Bengal is a state situated in the eastern part of India, which shares its international border with Bangladesh, apart from Nepal and Bhutan. The state also shares ethno-linguistic similarity with Bangladesh. It stretches from Himalayas in the north to the Bay of Bengal in the south.
Map of West Bengal
West Bengal is one of the most visited places in India. It offers the visitors lots of tourism avenues, in terms of adventure activities as well as sightseeing options. Not only this, West Bengal is also visited by lots of students and business men, for study and work-related matters, respective.
Money Exchange
West Bengal, being a state of India, accepts rupee as its domestic currency. The money is available in forms of coins or notes, in the denomination of Rs 1, 2, 5, 10, 50, 100, 500 and 1000. You will get only notes for all the amounts larger than Rs. 5. Up to Rs. 5, you can either get coins or notes. Debit cards and credit cards are widely accepted throughout the state, especially by the premium and registered stores.
Photo Gallery
West Bengal is one of the most sought-after tourist destinations in India. It welcomes thousands of tourists every year, with its variety of tourism avenues. The place is an exceptionally good for sightseeing, as it offers a view of various kinds of landscapes, right from snow-capped mountains, to aqua-blue sea to impressive deltas. Apart from this, you can also get to see various wildlife sanctuaries, bio-diversity parks, temples, monasteries, churches and many historical monuments in the state.
Shopping in West Bengal
West Bengal is famous for its arts and crafts, its unique and beautiful ethnic wears, its delicious sweets and snacks as well as its premium quality tea. Once you are in West Bengal, you would not have to wander much for shopping. At every hook and corner of the state,
West Bengal STD Codes
A journey becomes more happy and comfortable if you are well equipped. While traveling to a city for the first time, don't forget to take along with you the maps, important contacts, a handbook of the local language and a fare chart of the local transport. If you are traveling to a place in another country, for the first time,
Tipping in West Bengal
Paying tip has almost become a mandatory custom of reciprocation everywhere in the world. The same holds true for tipping in West Bengal also. However, there are certain set of laws everywhere to be kept in mind, while tipping, which suit the customary rules of the place. There is a specific way of paying tip in West Bengal also.
Tourist Guides
West Bengal is too big a place to be explored on your own. Until and unless you have a complete idea of the place, you will not be able to fully explore and enjoy it. In case you are going to visit West Bengal for the first time, make sure to hire a travel guide on the very first day itself, without wasting any time.
Voltage in West Bengal
West Bengal is one of the most industrialized states of India. This is one of the reasons that the state has very favorable electricity conditions, as compared to other states. The voltage output in West Bengal is about 220-240 volts, alternating at 50 cycles per second. Being aware of the electric current prevailing in the state is mandatory for the foreigners who are planning to come here for the first time.
Weather in West Bengal
The climate of West Bengal experiences great variation, mainly in accordance with the topography and location of the area being referred to. For instance, while south Bengal experiences tropical savannah climate, the north witnesses humid subtropical weather conditions. The seasons here can broadly be divided into five main categories: spring, summer, rainy season, autumn, and winter. The autumn here is comparatively shorter than other parts of India,
What to Wear
The weather of West Bengal varies from place to place, so what-to-wear strictly depends upon the season and city of your visit. The summers are quite humid in delta and plains of West Bengal, but scorching in western highlands. The hilly landscape of West Bengal has quite different weather from the rest of the state.